Custom sgRNA Constructs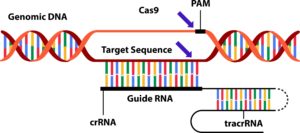 Our partner Cellecta offers high quality custom sgRNAs which can be used for gene knockouts, promoter activation, promoter repression or for knock-ins.
We would like to emphasize the custom lentiviral constructs for tet-inducible expression of your sgRNA of interest. The vectors include both, the tight doxycycline-responsive promoters and the tet-responsive regulator.
In order to accelerate your research, make use of the expertise of our partner Cellecta: just provide information about your gene of interest and Cellecta will design, clone and deliver the optimal CRISPR sgRNA lentiviral constructs according to your needs. The improved HEAT sgRNA design leads to more effective knockout of your genes.
Nucleus Biotech works with you to optimize all aspects of the sgRNA constructs you need.