Lentiviral Packaging Services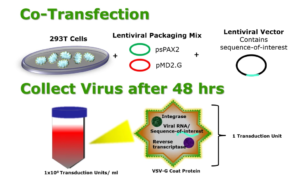 Accelerate your research and benefit from Cellecta's expertise in lentiviral production.
Get high quality, ready-to-transduce lentiviral particles in a timely manner.
The lentiviral preparations are funtionally titered reflecting the real amount of infection competent viral particles.
It´s more than just measuring viral coat proteins (e.g., p24 assay) or viral DNA.