Targeted RNA-Seq Kits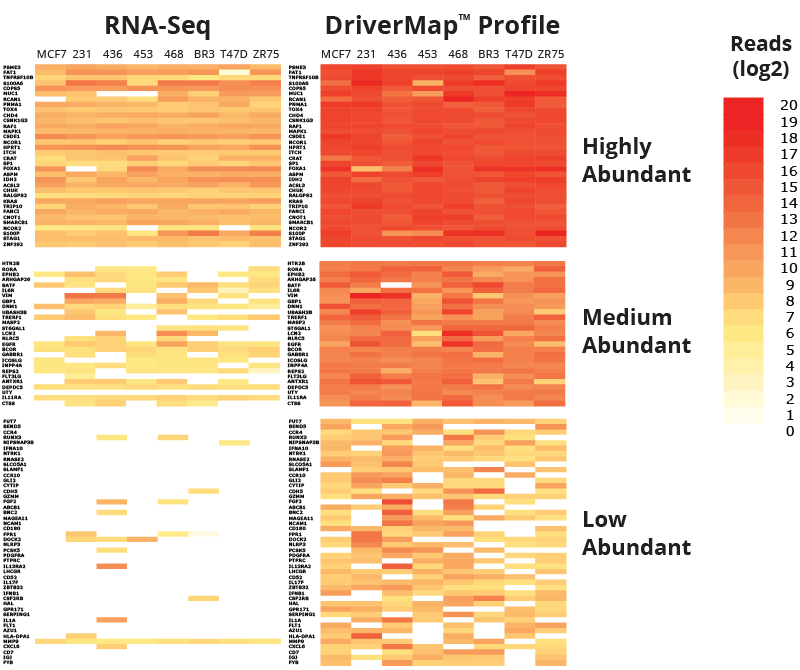 DriverMap™ is a targeted gene expression profiling assay, which combines highly multiplexed RT-PCR amplification with the depth and precision of Next-Generation Sequencing (NGS).
It quantitatively measures gene expression of 1000+ target genes in a single assay, making it a perfect alternative to RNA-seq. DriverMap provides robust, quantitative, and reproducible measurements of each expressed gene over as much as 5-orders of magnitude differences in expression Level.
Nucleus Biotech provides an easy-to-run, one-tube, single-day assay which quantifies gene transcript levels directly from total RNA isolated from cells, tissue or blood, or directly from cellular extract down to a single cell Level.